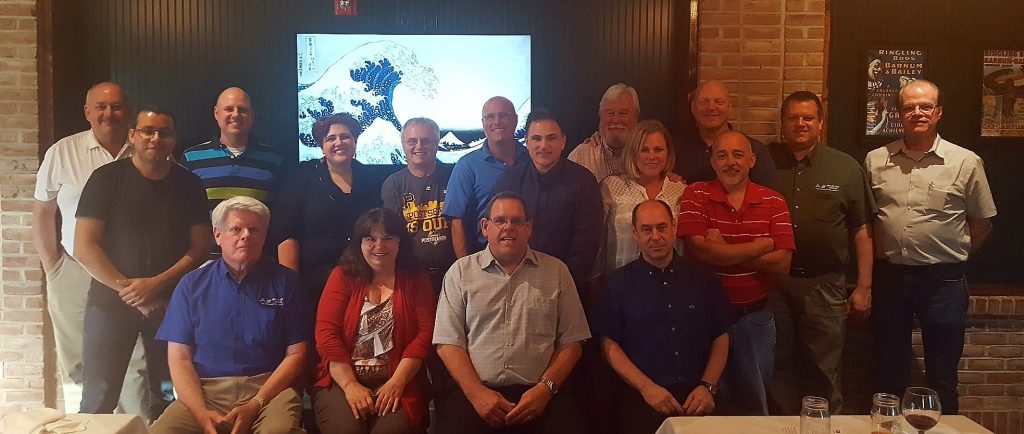 The 2016 Applied Test Systems sales conference was held this past June from the 21st – 23rd at our location in Butler, PA. We were pleased to welcome our team of regional US sales engineers as well as several of our international sales representatives. Over the three days we held multiple product information sessions and hands on demonstrations. These not only assist in answering any key product questions, but foster the positive team relationships that we value here at ATS.
It wasn't all work at the sales conference – everyone greatly enjoyed stepping out Tuesday night and taking in the sights and sounds of Pittsburgh at the Pirates baseball game, conversing over dinner/happy hour at Rachel's Roadhouse in Butler, PA on Wednesday, and joining the entire company for a picnic at our facility on Thursday (despite the rain!).
A big thanks again from everyone here at ATS to those who traveled in for the conference – especially to those who travelled internationally. We greatly value your contributions to our company, and hope to see everyone again in 2017!