Applied Test Systems is the leader in reliable, long lasting, precise lever arm test systems. When combined with our wide range of accessory equipment these creep testing systems are capable of performing many types and variations of creep and stress rupture testing.
Series 2300 / 2400 / 2500 Creep / Stress Rupture Testing Systems
ATS Creep Testing Systems are precision lever arm testers that incorporate a number of enhanced design features, making them far superior to those of our competitors.  Some of those features include:
Wide-frame construction which allows for a variety of environmental chambers, fixtures, and other accessories, while maintaining compact overall dimensions.
Convenient side operation.
Unique Lever Arm Design

Counterbalanced with precision ratio adjustment.
On-center loading, providing optimum strength and minimum deflection.
Rugged vee-block supports for maximum linear knife-edge contact.
Four-position rotatable Knife edges of high-strength hardened tool steel designed for easy rotation or replacement of worn edges.

Precision drawhead assembly, providing loading and automatic beam leveling.
Durable vibration isolator mounts to prevent disturbance to other sensitive equipment upon specimen breakage.
All models are available with either manual or WINCCS Controls.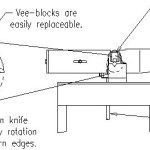 Options and Accessory Equipment:
All models of ATS Lever Arm Creep Test Systems are greatly enhanced by our complete line of optional accessories and frame configurations.  Available features and components include:
Custom frame widths, column spacing and frame heights.
Dual-ratio lever arms.
Weight elevators with solid state position control available on some models.
Furnaces, ovens/cooling chambers and controls.
Controlled-atmosphere retorts.
Extensometers, including mechanical and non-contacting laser.
Displacement transducers and controls.
Alignment couplings.
Quick-change couplings.
High temperature Couplings for threaded, buttonhead and flat specimens.
High Temperature, pull rods, and adapters.
Compression test fixtures.
Calibrated Load weights.
WINCCS equipped models also have the optional features available:

Automatic Hot Step Loading.
Automatic "weightless" Loading.
Stress relaxation testing.
Constant stress testing.