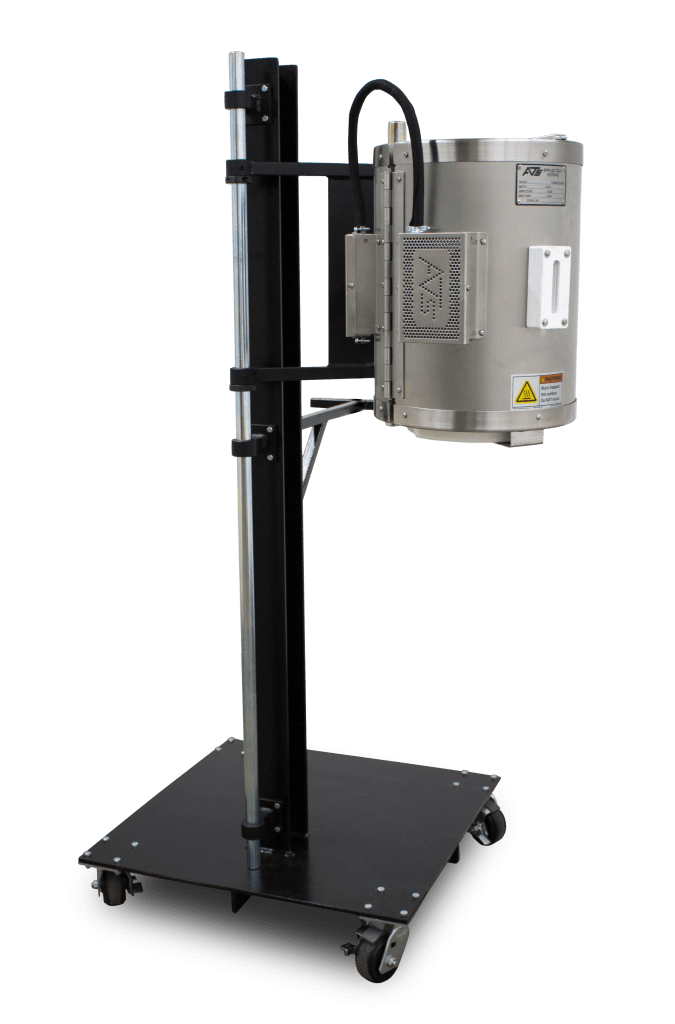 In addition to our current line of furnaces, ovens, and accessories, ATS is now introducing a fully customizable portable furnace dolly. Similar to our durable oven dolly, each furnace dolly consists of a vertical support stand attached to a wheeled metal base plate. This dolly allows operators to easily move one furnace to different testing machines, reducing the need for additional furnaces and improving operational efficiency. Two basic dolly types, an economical structural frame and a heavy-duty free-standing frame, are available. Each style is capable of holding multiple furnaces along with various reactors, vessels, and other fixtures. All ATS portable furnace dollies can be customized to accommodate customer testing needs.
Features
ATS portable furnace dollies are constructed from steel plates and structural beams, with a black painted finish.
Each dolly is supplied with either a standard ATS furnace bar or larger diameter bar, depending on the size of the furnace and the customer's application.
Optional ports can be installed to suit your application.
To learn more about the ATS portable furnace dolly or any of the products in our line of furnaces and accessories, contact our sales team a +1-724-283-1212 or by emailing sales@atspa.com .
Additional Photos