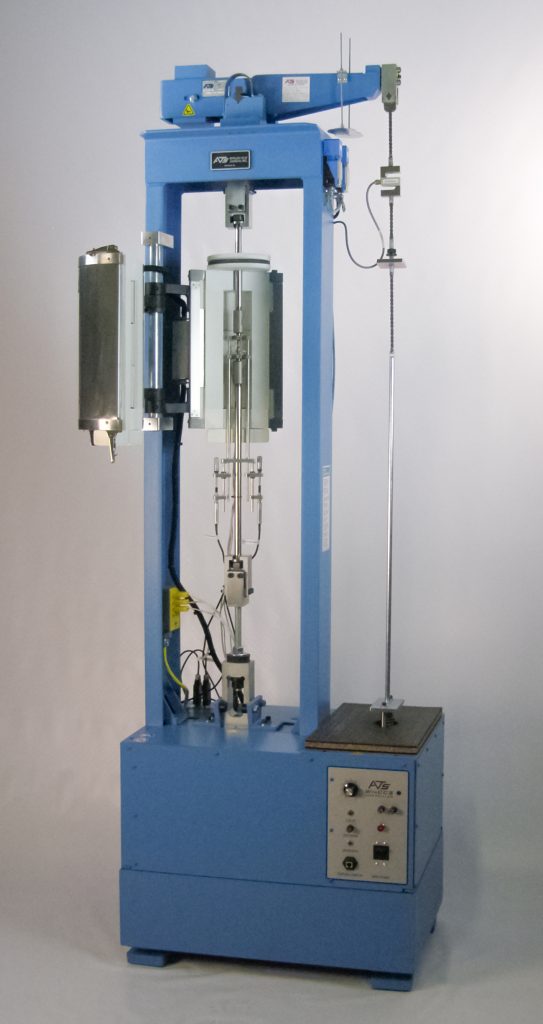 When it comes to creep and stress rupture testing systems, Applied Test Systems (ATS) continues to be the top manufacturer in the industry. Through decades of refinement and repeated use, our lever arm test systems have established their reputation for accuracy and dependability in both domestic and international testing labs. Of all of the models currently available, the Series 2320-MM Lever Arm Tester remains the most requested. For the past 20 years it has made up nearly half of ATS creep/stress rupture sales, with customers gravitating towards its compact size, precise results, and user friendly features.
Versatile frame construction allows Series 2320-MM operators utilization of environmental chambers, fixtures, and other accessories while maintaining compact overall dimensions. This frame design also allows operators to take full advantage of side operation, providing a more efficient use of laboratory space. Each unit features a counterbalanced lever arm with precision ratio adjustment and four-position rotatable hardened knife edges. Constructed from high-strength tool steel, each blade is designed to make the replacement of worn edges fast and efficient. Vibration isolator mounts prevent disturbance from other equipment, and the rugged vee-block supports provide maximum linear knife-edge contact.
The Series 2320-MM features on-center loading at a high load ratio, providing optimum strength and minimum deflection. The precision drawhead guide assembly provides automatic beam leveling, "weightless" specimen loading, hot-step loading, and more via the ATS exclusive WinCCS control system and software. The result of more than two decades of creep testing software experience and 50 years of test frame development, WinCCS delivers an industry-leading array of test control, data acquisition, archiving, analysis, and reporting features.
The Series 2320-MM Lever Arm Tester is just one example of the standard and custom creep and stress rupture equipment designed and manufactured at Applied Test Systems. To speak with an ATS sales engineer and receive a quote on a Series 2320-MM Lever Arm Tester, contact us today at +1-724-283-1212 or sales@atspa.com .