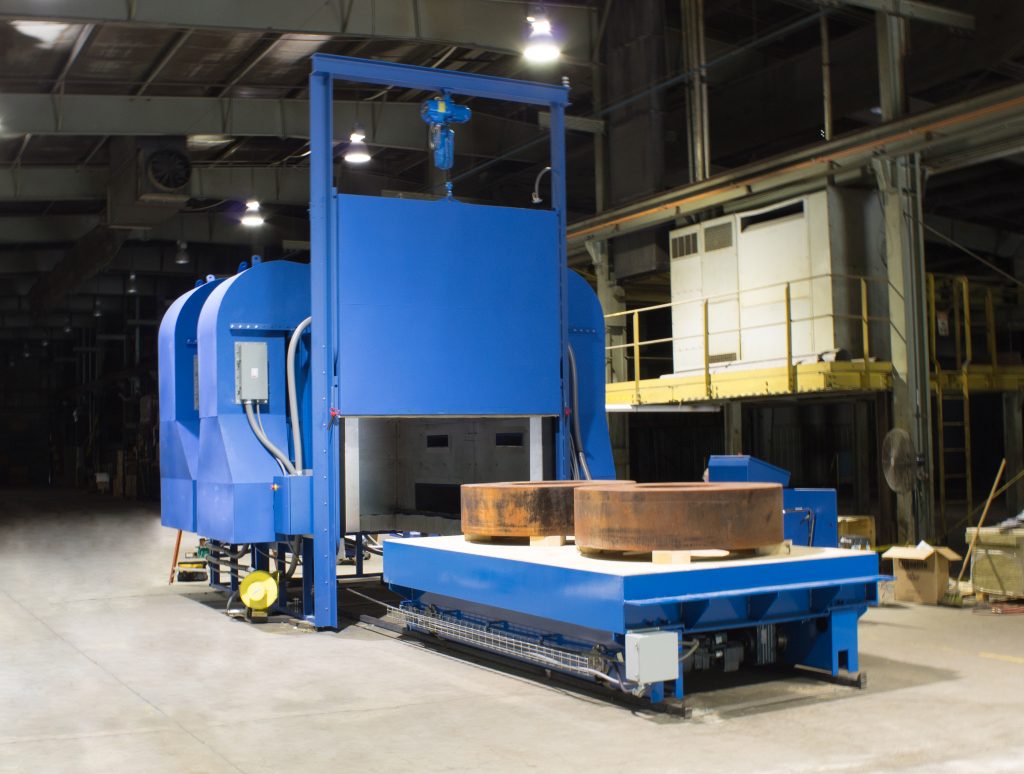 Over the years Applied Test Systems (ATS) has established a reputation as a company that can build just about anything when it comes to custom process heating equipment. When a customer is looking for a specific piece of equipment to meet unique testing requirements, our team is committed to working with them to design the perfect furnace or oven for their application.
Recently we designed and manufactured a massive custom Series 3710 Car Bottom Oven for a customer. This large industrial oven featured a motor driven, wheeled base or "car bottom" that could be withdrawn to load and unload items up to twenty tons for heat treatment. It was equipped with a ramp/soak control and vertical lift door. Internal oven dimensions measured 136 inches long, 65 inches high, and 80 inches wide. The oven was designed to reach operating temperatures up to 1000°F.
This is just one example of specialty equipment that can be designed and built here at our facility. To speak with an ATS sales engineer and receive a quote on your custom furnace or oven, contact us today at +1-724-283-1212 or sales@atspa.com .