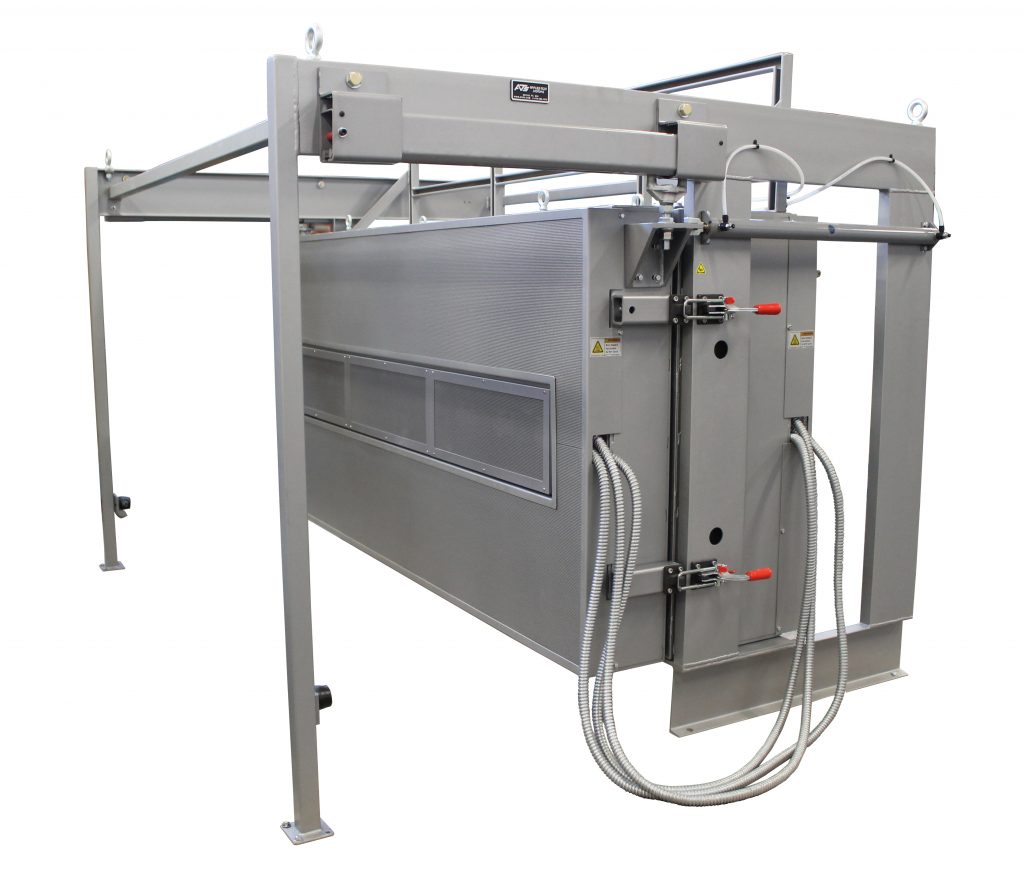 Applied Test Systems (ATS) is known internationally for our ability to manufacture custom process heating equipment. Whether it is a modified version of a current ATS furnace model or a completely unique device built for a particular application, our team of skilled sales engineers are dedicated to providing the most cost effective and efficient testing solutions possible. The furnace described below was recently built at our facility here in Butler, PA. With distinct features and a design precisely constructed per our customer's request, it exemplifies the capabilities of our engineering team and manufacturing department.
Industry
Petroleum Refinement
Purpose
Designed to function within a heavy oil coking property evaluation test system, this furnace will be used to heat heavy oil above the point where it will thermally decompose into lighter components. This process can be associated with visbreaking (breaking down the size of the molecules to reduce viscosity) or delayed coking (converting the oil into lighter materials and petroleum coke), depending on the severity of the decomposition.
Specifications
Approx. Internal Dimension: 88" W x 8.5" D x 34" H
Approx. Shell Dimensions: 104" W x 26" D x 50" H
Service Temperature: 600°C
Total Power: 12,000 watts/52.2 amps @ 230 VAC, 1 ph, 50 hz.
Special Features
– Durable, double shell construction using 12 gage carbon steel
– Nine 8" W x 34" H zones, separated by eight 2" thick zone partitions
– Two separate zone arrangements
– 36 heating elements – four per zone, two centered on the door, and two centered on the rear wall
– Pneumatic door assembly with 28.5" travel and a hand control actuator
– Two front posts to provide additional furnace support when the door is opened
Additional Photos
This is just one example of the infinite number of unique pieces of equipment that can be designed and built here at our facility. To speak with an ATS sales engineer and receive a quote on your custom furnace or oven, contact us today at +1-724-283-1212 or sales@atspa.com .