Our History

The founder of ATS, Norman L. Carroll, is a Kansas native who spent 15 years working as a manufacturing engineer at the Westinghouse Atomic Fuel Division plant in Cheswick, Pennsylvania. This field presented a number of unique testing and quality control applications for which Norm was constantly struggling to find suitable equipment, including various ultrasonic, eddy current, radiographic, and destructive tests. When equipment could not be found, solutions often had to be developed in-house. This situation led to Norm's departure from Westinghouse in order to create his company, called Applied Devices, in 1965.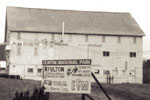 A handful of employees initially worked in a refurbished barn that served as the company's engineering, marketing, and manufacturing facility. In the beginning, the company's foremost customer was the Westinghouse plant where Norm had been working. His thorough knowledge of the industry's needs made Applied Devices an invaluable resource to that organization. As time went on, a standard line of products began to be developed, including universal testing machines, creep/stress rupture test frames, furnaces, and ovens, as well as an unmatched line of testing accessories. By far, however, the majority of projects continued to be unusual custom equipment which no one else would build, and the word quickly spread around the industry: This company can do almost anything.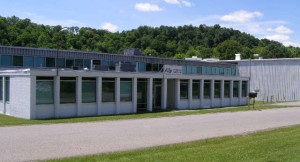 As business continued to grow, the name of the company was changed to Applied Test Systems (ATS) to more accurately describe the corporation's specialty. It wasn't long after that when ATS also began to sell outside of the United States. ATS continues to keep up with the ever-changing testing world by actively participating in numerous ASTM committees, and recently was awarded for their excellence in exportation.
ATS Quality Policy
"Applied Test Systems Quality Policy is to achieve sustainable and profitable growth by providing products and services which meet mutually agreed upon expectations of the customer 100% of the time."