Every other month we'll be highlighting one of our employees and learning more about our team here at Applied Test Systems (ATS). In this month's spotlight, we're talking with Rene Conner.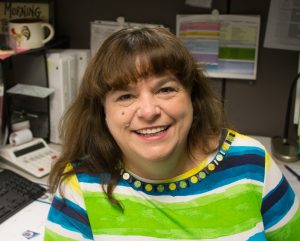 As the Service Coordinator at ATS, Rene works directly with our customers to ensure that the proper maintenance, training, calibration, or installation is scheduled for their equipment. She joined the ATS team just over a year ago in the summer of 2015, bringing with her years of experience in customer relations and some serious organizational skills. When it comes to working at ATS, Rene loves that she gets to interact with so many interesting people on a daily basis. She has also enjoyed learning about the manufacturing and design process for all of the different equipment our company produces and services.
FUN FACTS
Favorite Movie: The Wizard of Oz
Favorite Musician: Kenny Rogers
Favorite Quote: "What goes around comes around!"
Favorite Season: Summer! No school for the kids, and time for vacations and lots of swimming!
Favorite Sport: Baseball
ATS EMPLOYEE SPOTLIGHT Q&A
What's on your bucket list?
I'd love to go on an Alaskan Cruise one day.
Do you have any pets?
Yes! I have two dogs – a Golden Doodle named Bella and a Cocker Spaniel named Baby.
What makes you happiest?
I'm happiest when I'm spending time with my family – especially my grandchildren!
If you could splurge on one thing, what would it be?
A family vacation to Disney.
As a kid, what did you want to be when you grew up?
A veterinarian and a mom.
What do you think are the most important qualities you need to have for success?
Faith, honesty, and ambition.