Quantity: 1
Serial Number: 15-13805
Price: Please Call or Email For Pricing.
Description:

Dimensions: 3 in I.D. x 10 in O.D. x 16 in long.
Elements: Kanthal A1 for 1205 deg C. (2200 deg F) service with embedded winding.
Maximum furnace temperature rating: 100deg C.
Zones: 3-Zone construction, each zone 4 in long, 12 in heated length.
Power: 880 watts/3.8 amps per zone, total power 2640 watts @ 230 VAC, 1Ph, 50/60 Hz.
End bore:

Upper: 1-inch diameter
Lower: 3-inch diameter

End caps:

Upper: 1 1/2 in. thick x 3/4 in. I.D.
Lower: 1 1/2 in. thick with port to fit 3/4 in pull rod and Series 4124 or 4124A Extensometer.
1/4 inch thermocouple type "K" located mid-length in center zone.
(1) Thermocouple, type K with ceramic insulator and connector with mounting bracket.
Split Furnace Mounting Bracket.
Furnace Power Cable (6 ft.)
Small container of embedding cement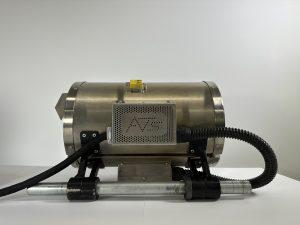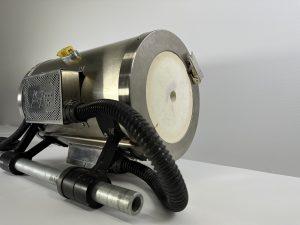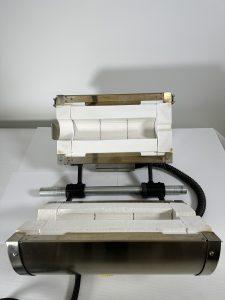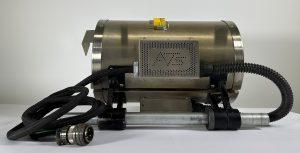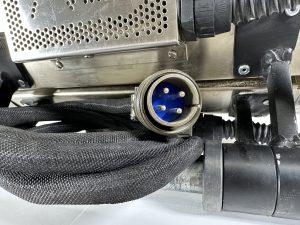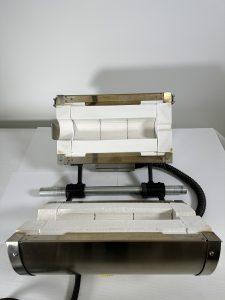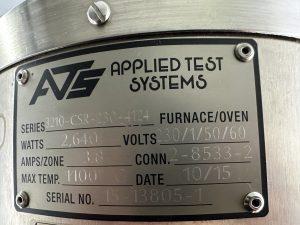 ---
Please Contact Sales or call us at +1.724.283.1212 if you have any questions regarding this furnace! We can provide additional photos and information upon request!