Quantity: 1
Serial Number: 17-16469
Price: Please Call or Email For Pricing.
Description:

Dimensions: 3 in I.D. x 10 in O.D. x 16 in long.
Elements: Kanthal A1 for 1205 deg C. (2200 deg F) service with embedded winding.
Maximum furnace temperature rating: 1100 deg C.
Zones: 3-Zone construction, each zone 4 in long, 12 in heated length.
Power: 880 watts/7.6 amps per zone, total power 2640 watts @ 115 VAC, 1 Ph, 50/60 Hz.
End bore:

Upper: 1-inch diameter
Lower: 3-inch diameter

End caps:

Upper: 1 1/2 in. thick x 3/4 in. I.D.
Lower: 1 1/2 in. thick with port to fit 3/4 in. pull rod and Series 4124 or 4124A Extensometer.
(1) Thermocouple Port: 1/4 in. diameter, midlength in center zone, back half.
(1) Thermocouple. Type K, with ceramic insulator.
(1) Thermocouple connector with mounting bracket.
Split Furnace Mounting Bracket.
Furnace Power Cable (6 ft.)
Small container of embedding cement.
For use with WinCCS System.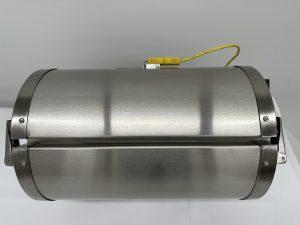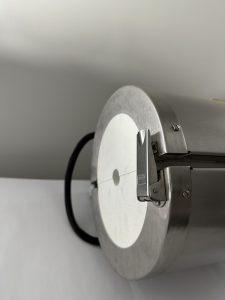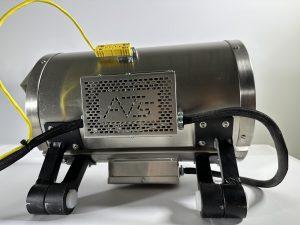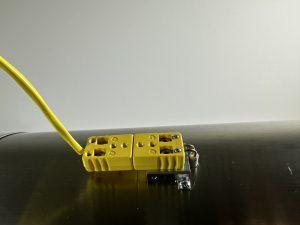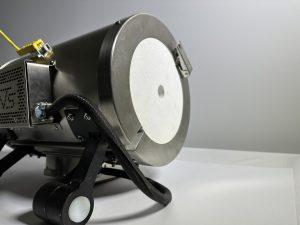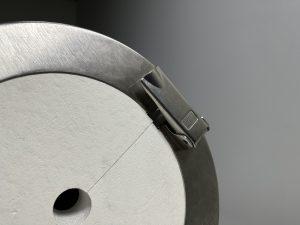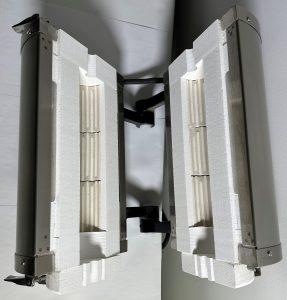 ---
Please reach out to sales@atspa.com or call us at +1.724.283.1212 if you have any questions regarding this furnace! We can provide additional photos and information upon request!